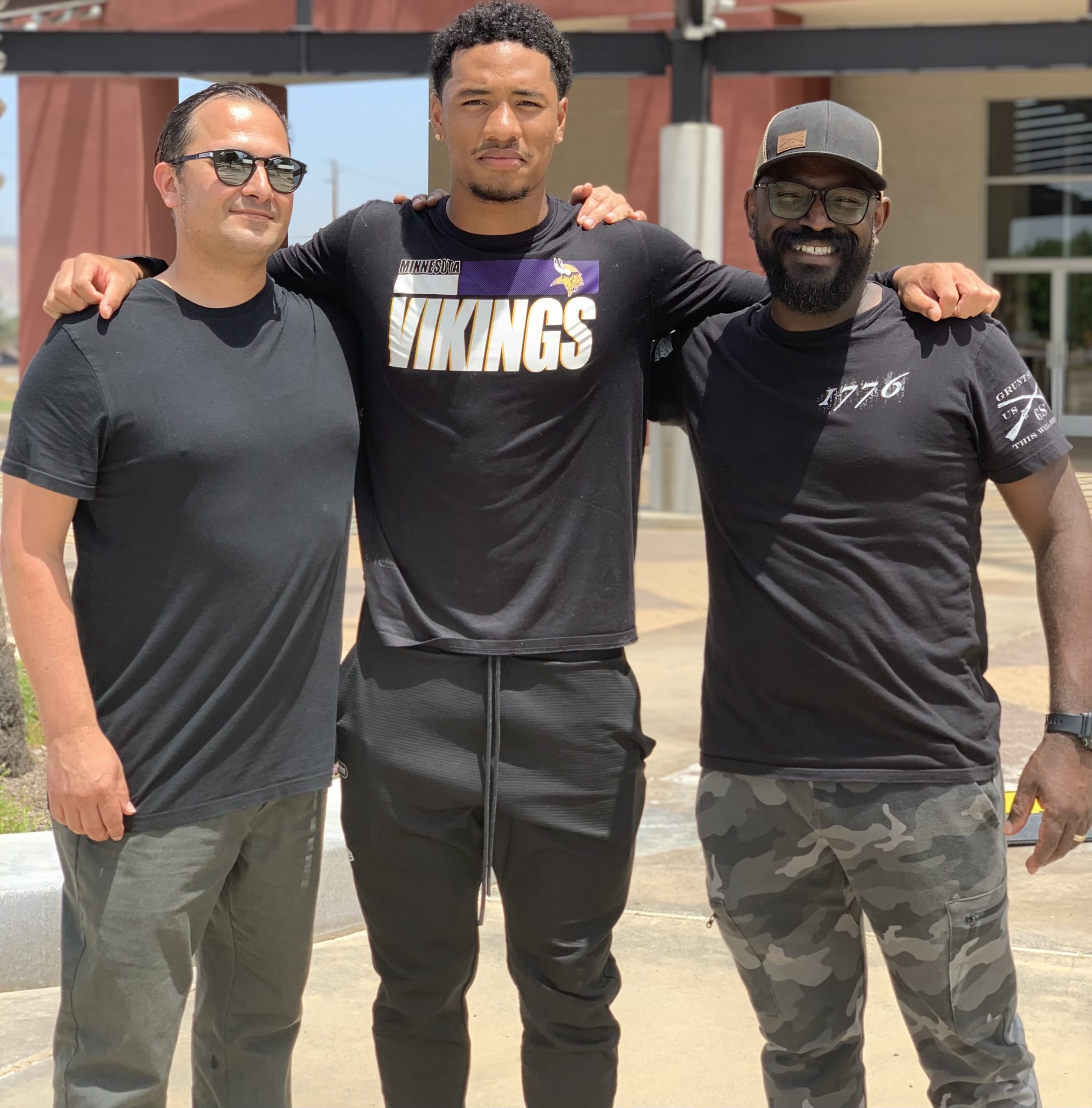 23 Jul

NFL Draftee Finds Solace in Music with Buzzy Mae Music Academy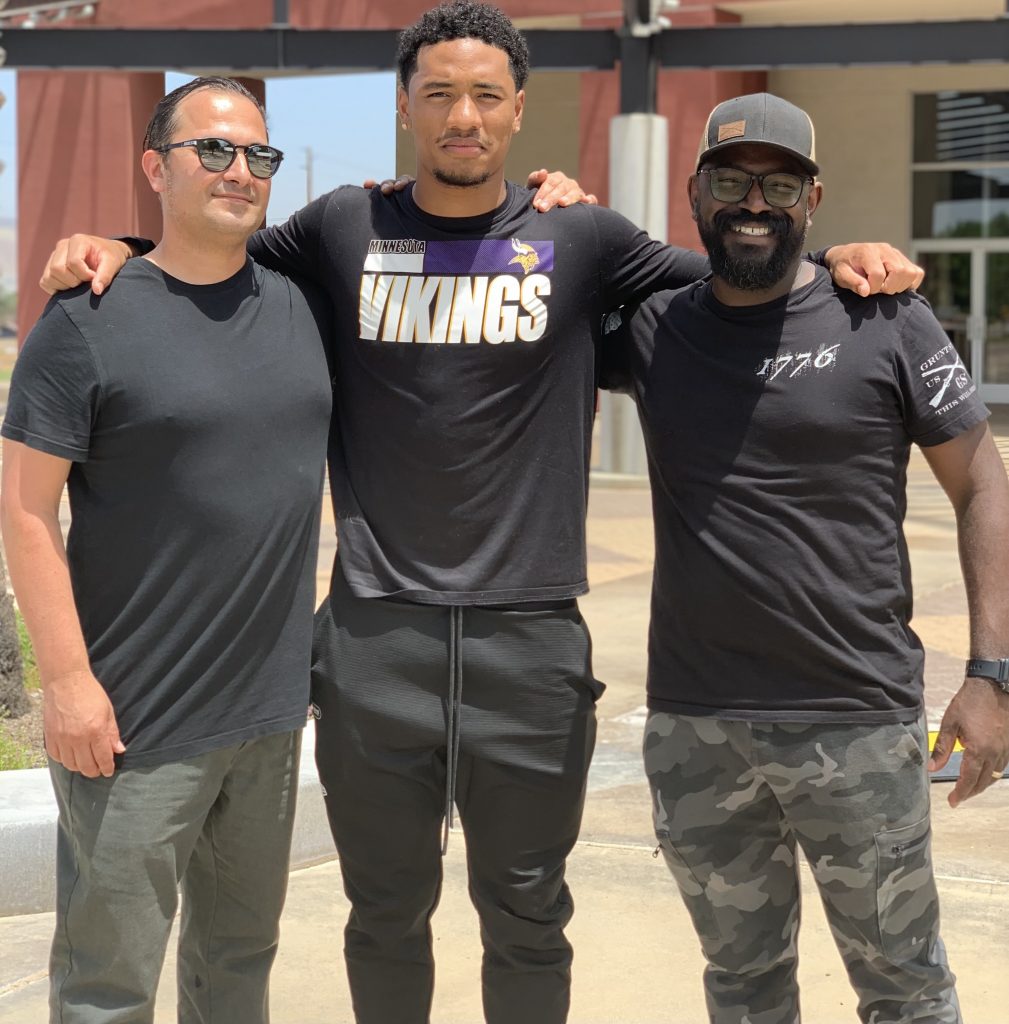 Owner/Frank Velazquez, NFL Camryn Bynum, Instructor Nate Held (left to right)
Former Centennial High School, University of California Berkeley, and Buzzy Mae Music Academy alum, Camryn Bynum, is going to the National Football League! Bynum was drafted with the 125th overall selection by the Minnesota Vikings in the 2021 NFL draft.
Despite coming from a long line of musicians, Bynum, a native of Corona, California, discovered music later in life due to his busy football practice schedule. Once the pandemic hit, and Bynum returned home from college, he pleaded with his mother to purchase a piano and hire a music teacher.
Wanting to take music lessons since he was a child, Bynum took this opportunity seriously by quickly doubling up and setting the rather ambitious goal of performing his first recital at a Steinway & Sons music hall in Texas during his upcoming training camp. And just like reaching the NFL, Bynum succeeded in this lofty goal and performed his first piano recital on March 31, 2021.
Buzzy Mae Music Academy would like to thank the Bynums and all of the families that put their trust in our music program—we love nothing more than to see our students reach their penultimate goal, which is often a recital or live performance. Visit our Recitals page to learn more.